Sell a Spot Strategy
1. Click [Profile] icon in the upper right corner
2. Click [Purchased Strategies]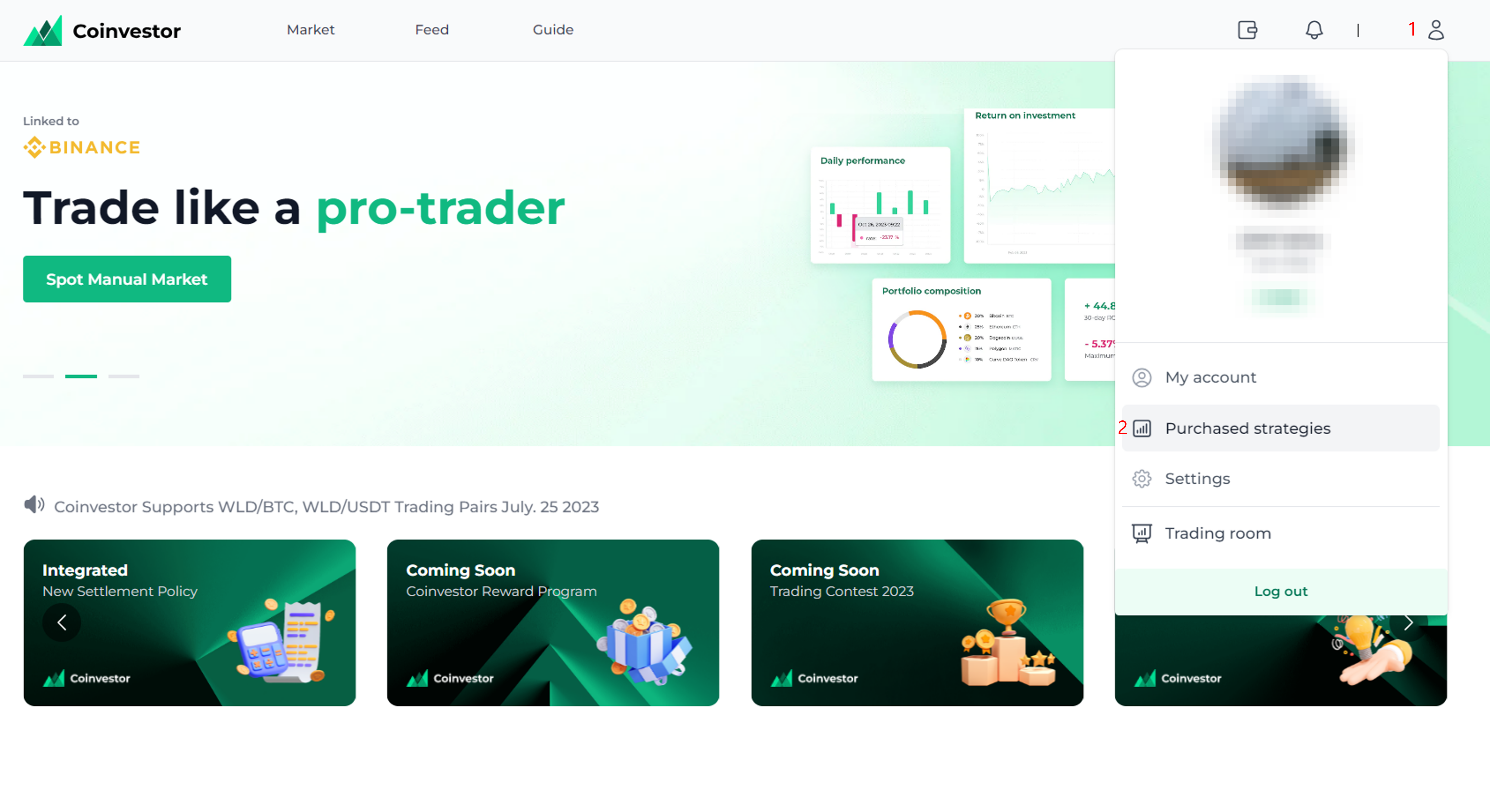 3. Click the strategy that you want to sell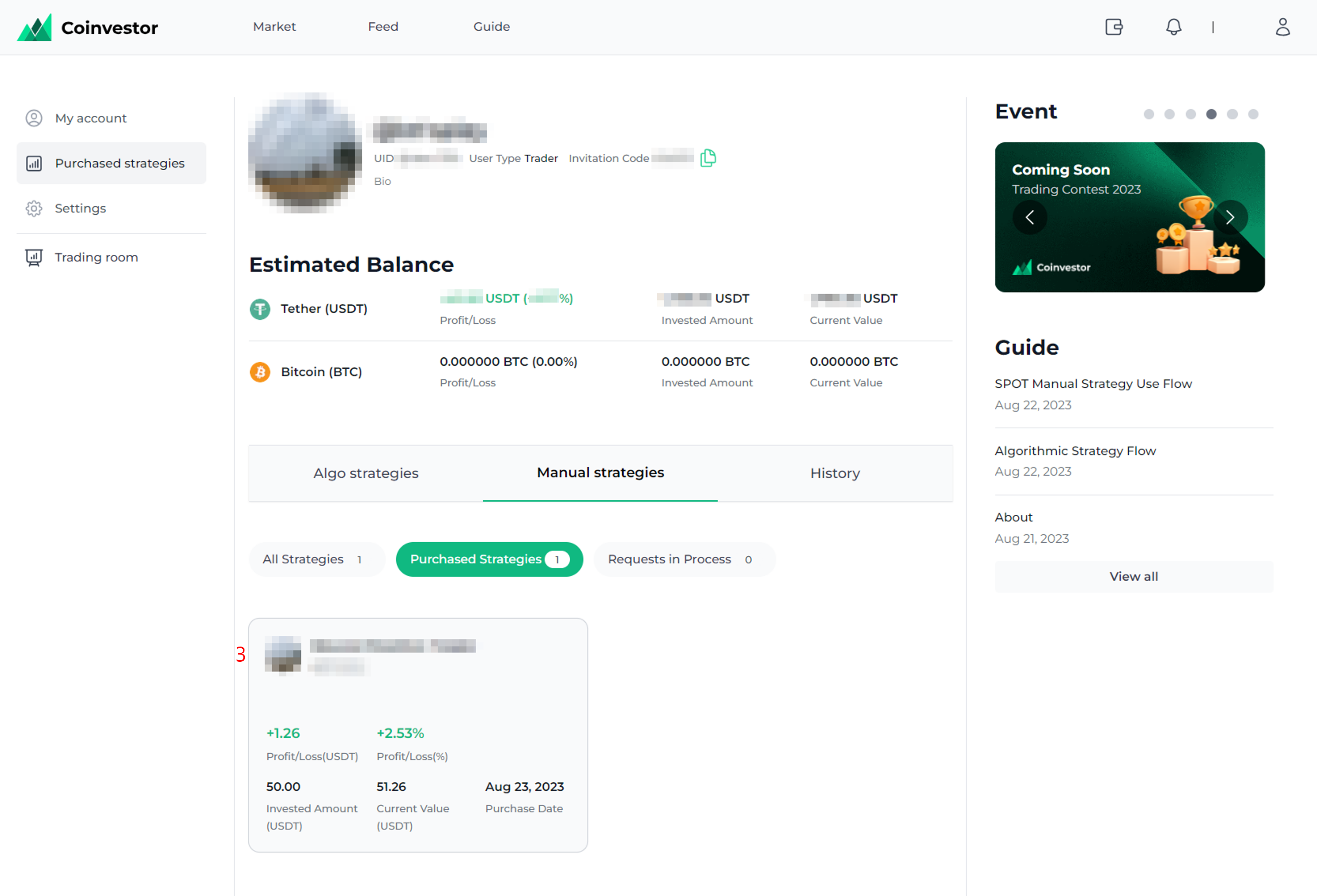 4. Click [Sell]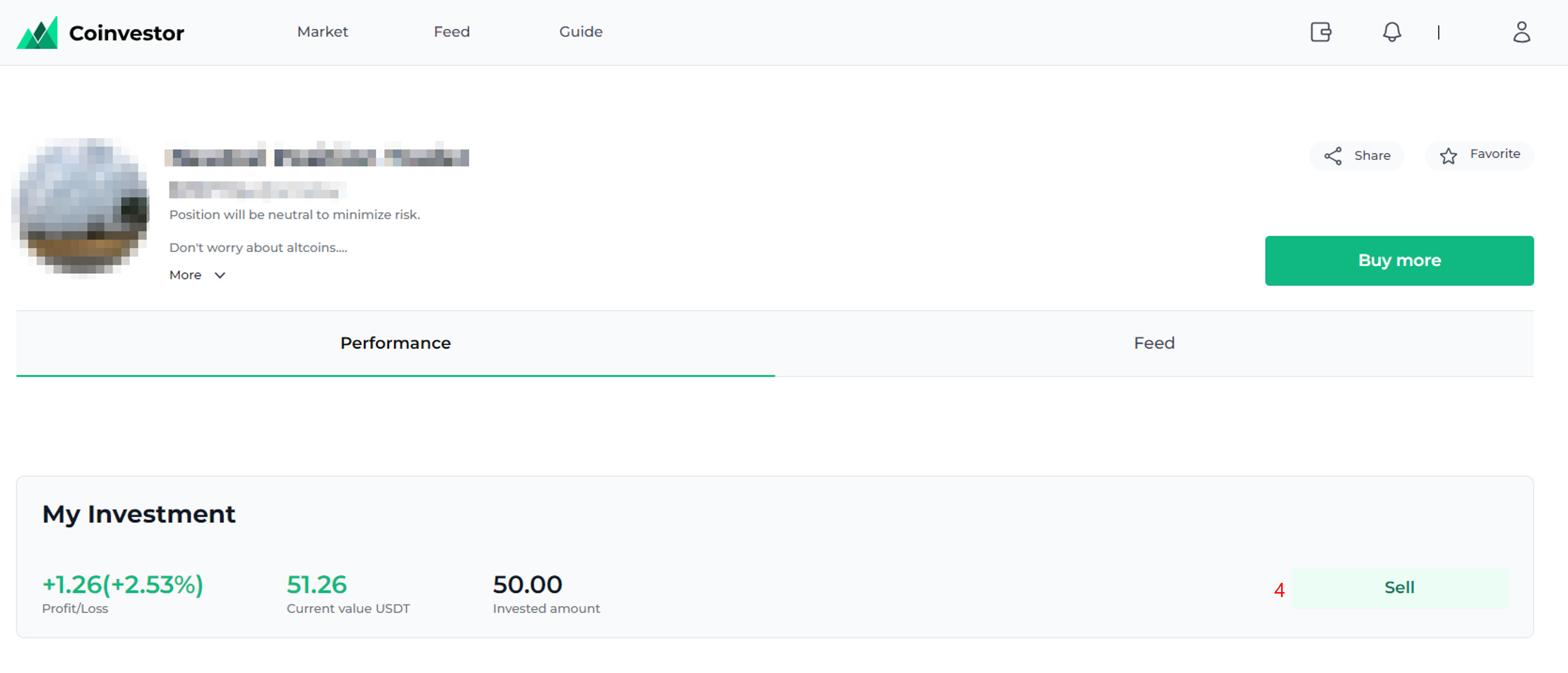 5. Please check the details of the strategy you want to sell.
6. Please enter the same strategy symbol to confirm that it is the strategy you want to sell.
7. Check the current value of the strategy at the time of request and check the check box
8. Click [Confirm Sell]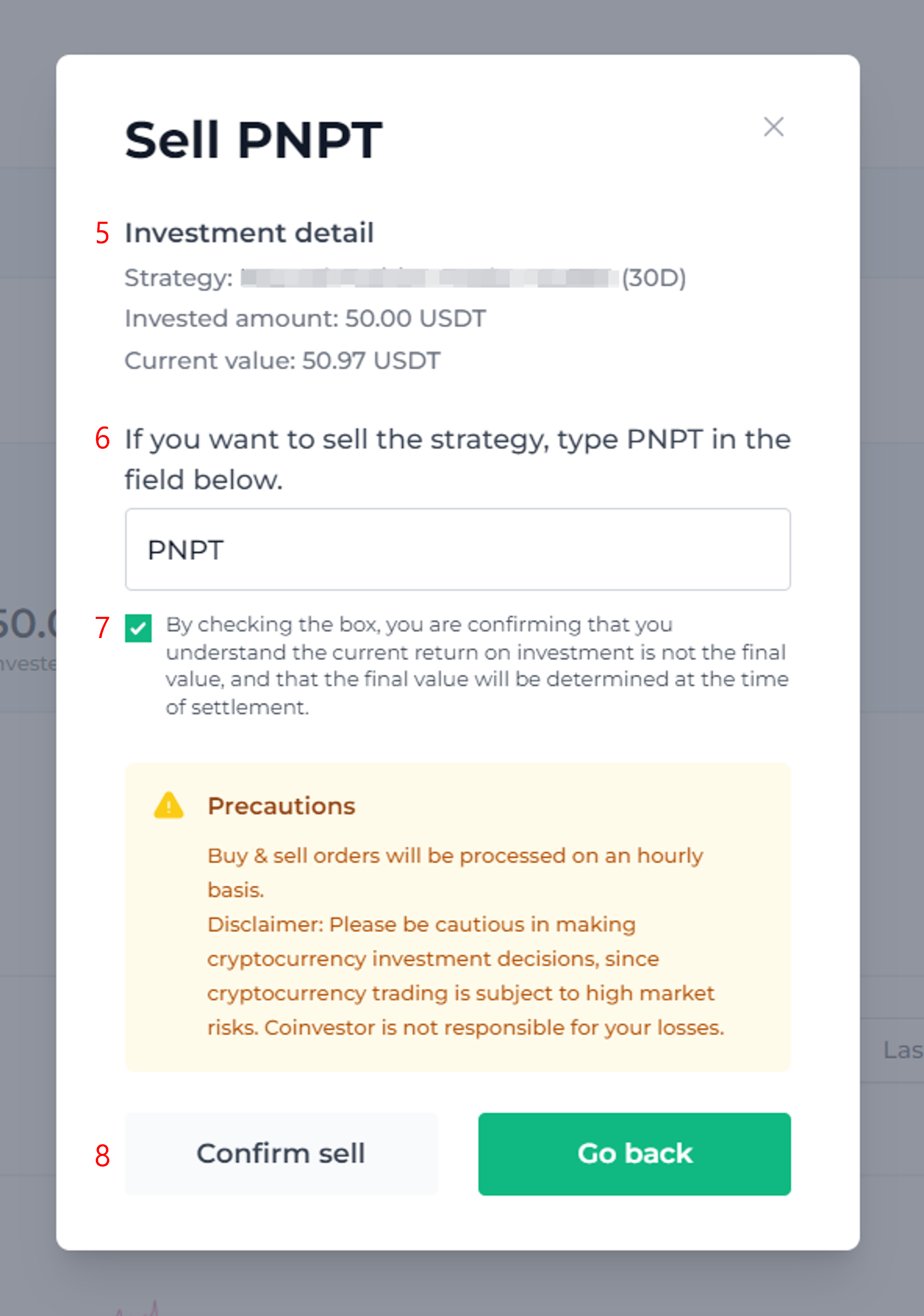 [Caution] The evaluation value displayed on the sales request is the value at the time of request. Therefore, the amount of digital assets you have checked when requesting for sell and the actual amount you receive may be different.
9. If the sell request is successfully made, you can see the image below.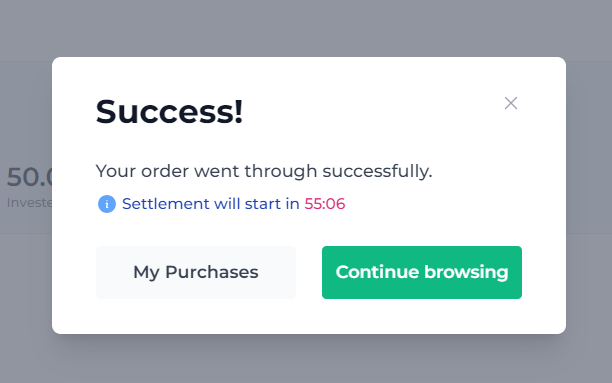 [Caution] The sell request will be settled every hour and reflected in the system. You can cancel your sell request until then. Strategies that have already been reflected in the settlement system cannot be cancelled.
---
Cancel a Sell Request (Spot Strategy)
[Tip] The description below explains how to cancel a strategy sale application through two ways: canceling immediately after the application, and canceling from the Purchased strategy page.
Cancel immediately after requesting sell a strategy
1. If you want to cancel immediately after placing a sell request - Click [Continue browsing]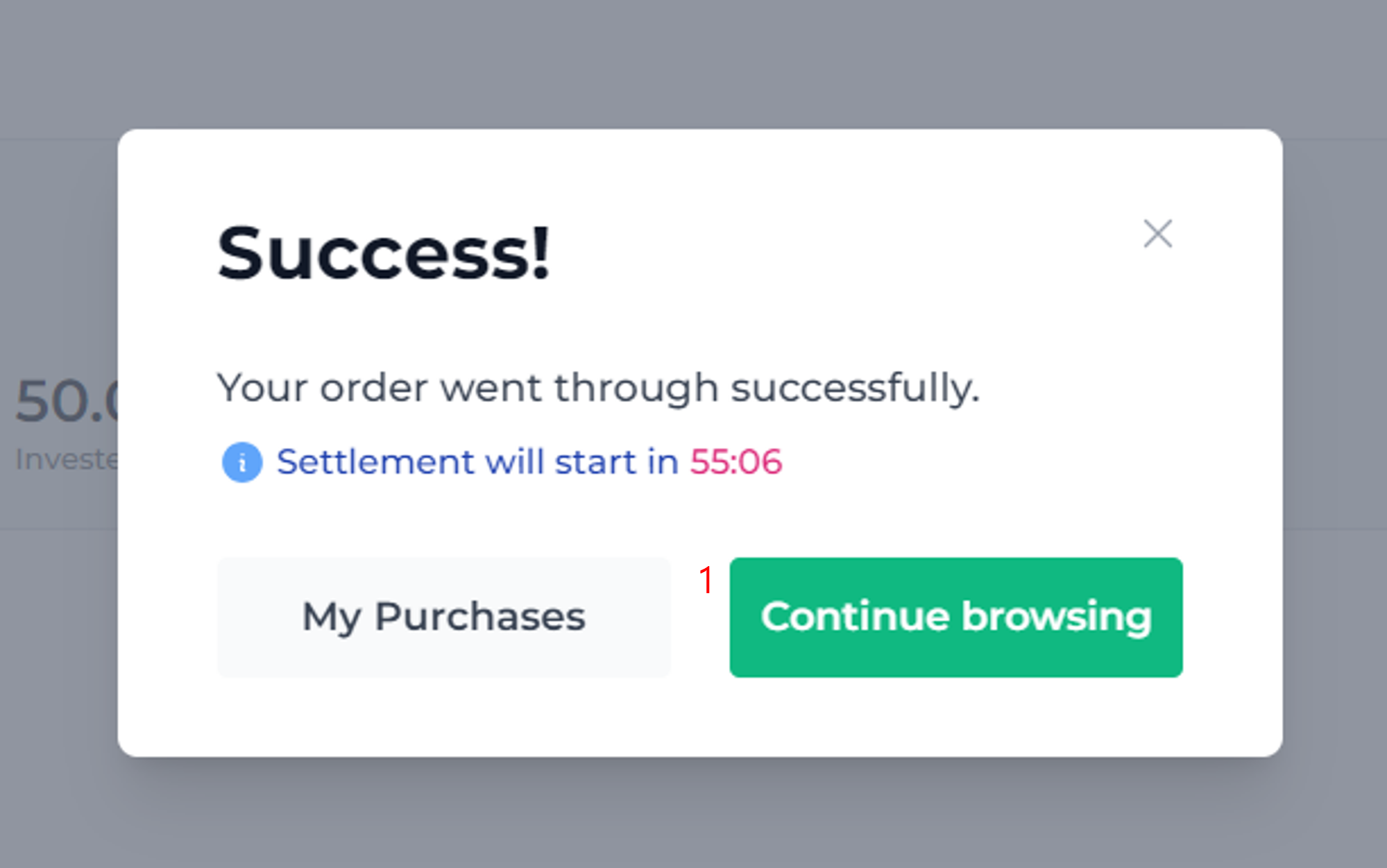 2. Click [Cancel Sell]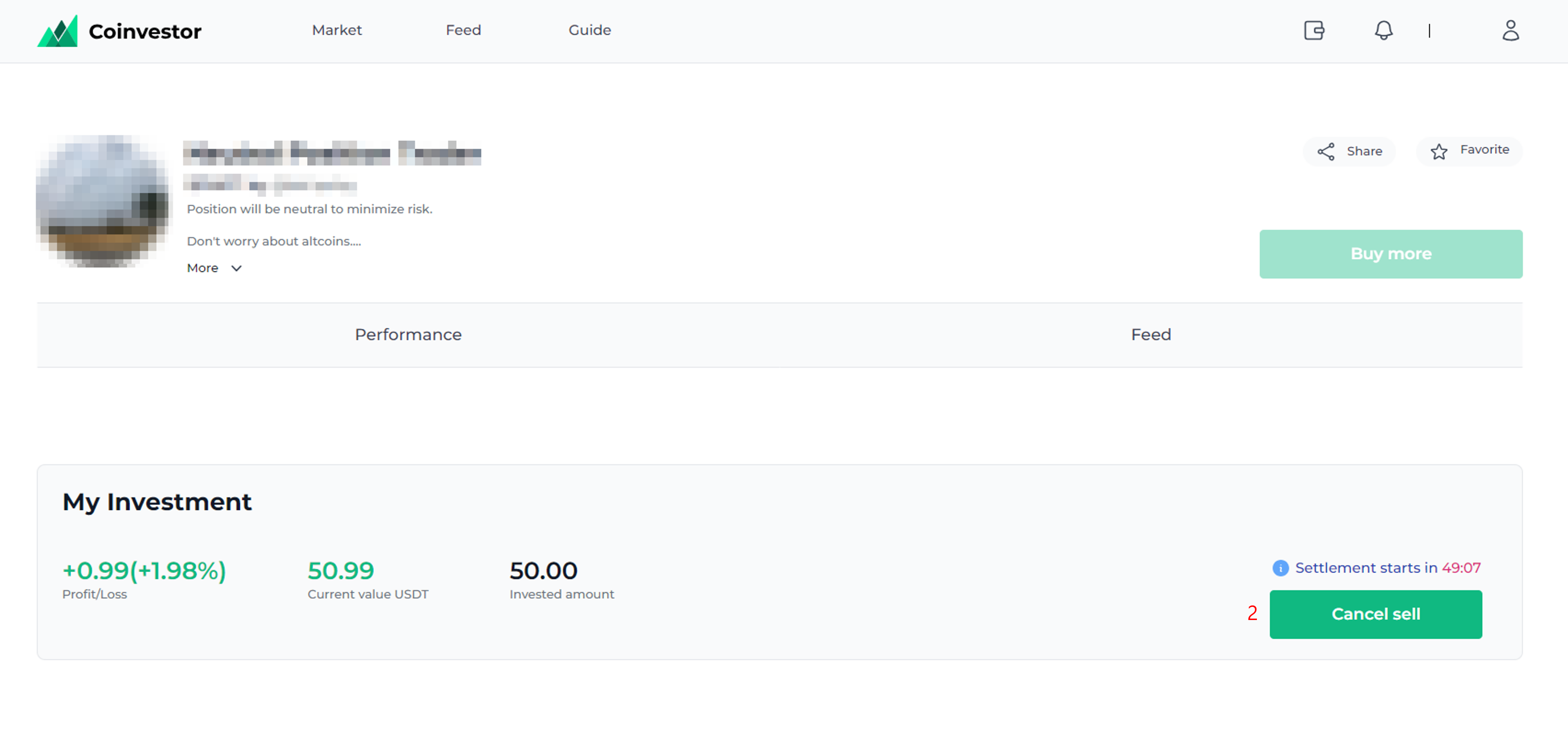 3. Click [Confirm Cancellation]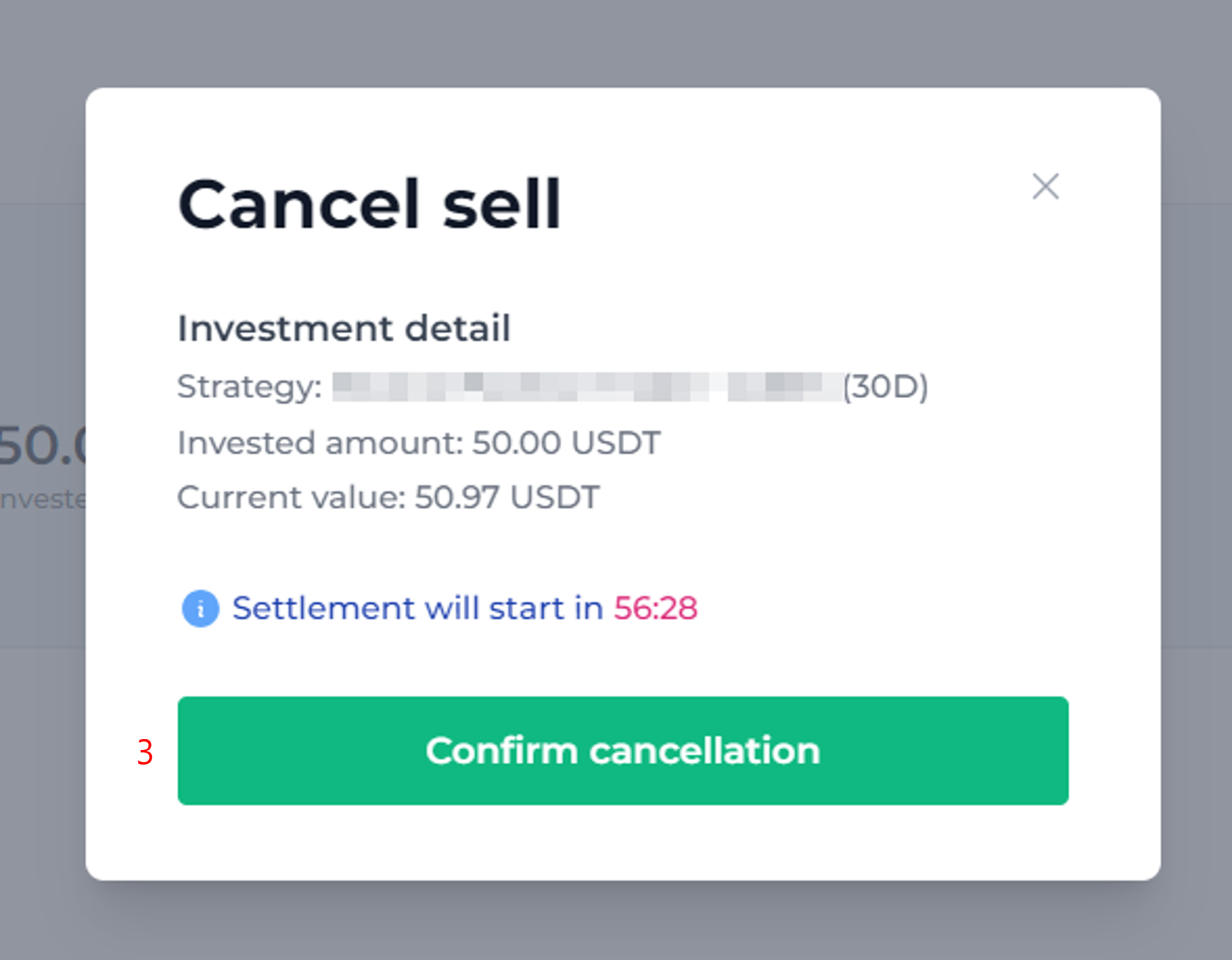 ---
Cancel a sell request via Purchased Strategies page
1. Click [Profile]
2. Click [Purchased Strategies]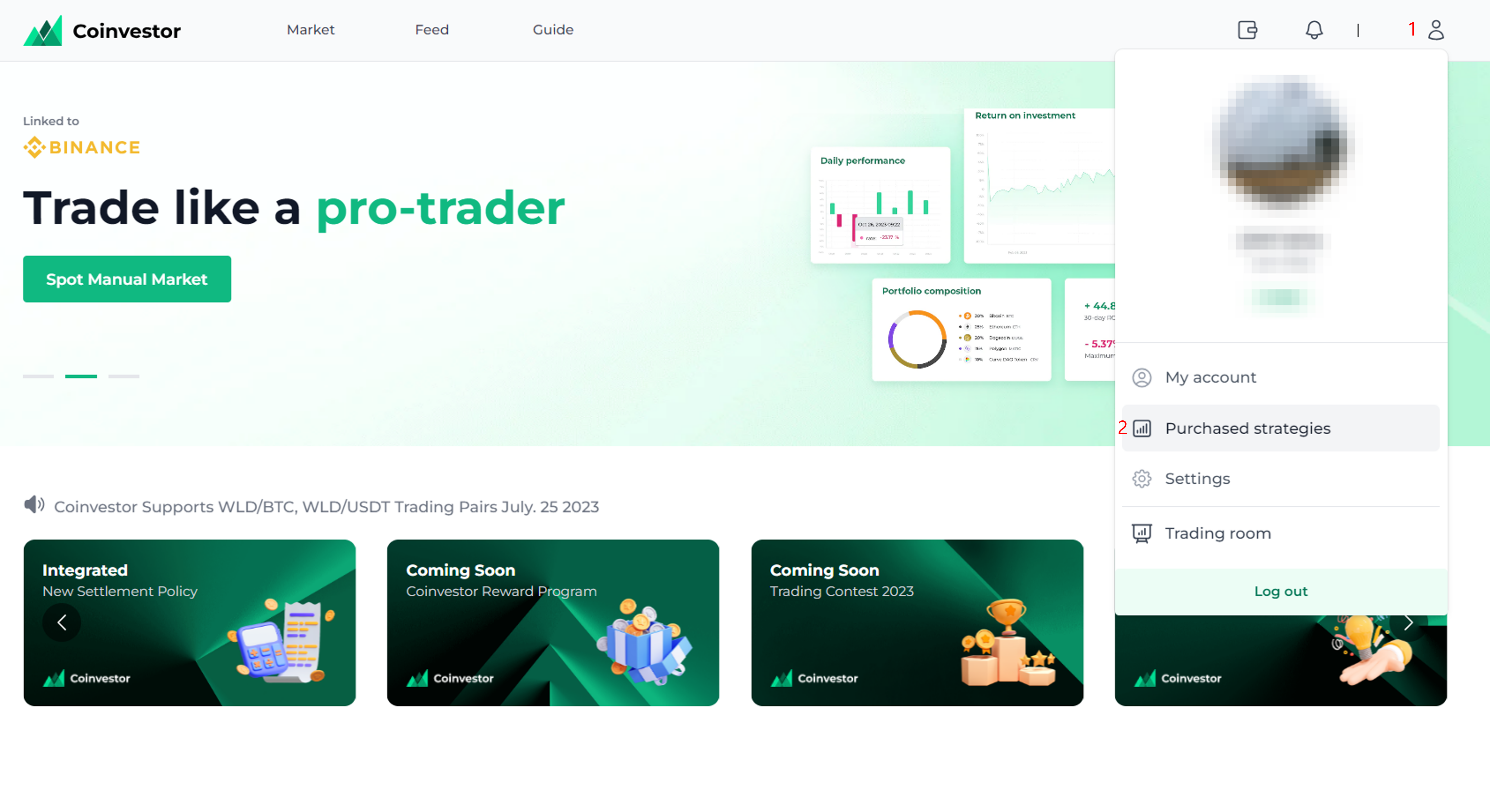 3. Click the sell-requested strategy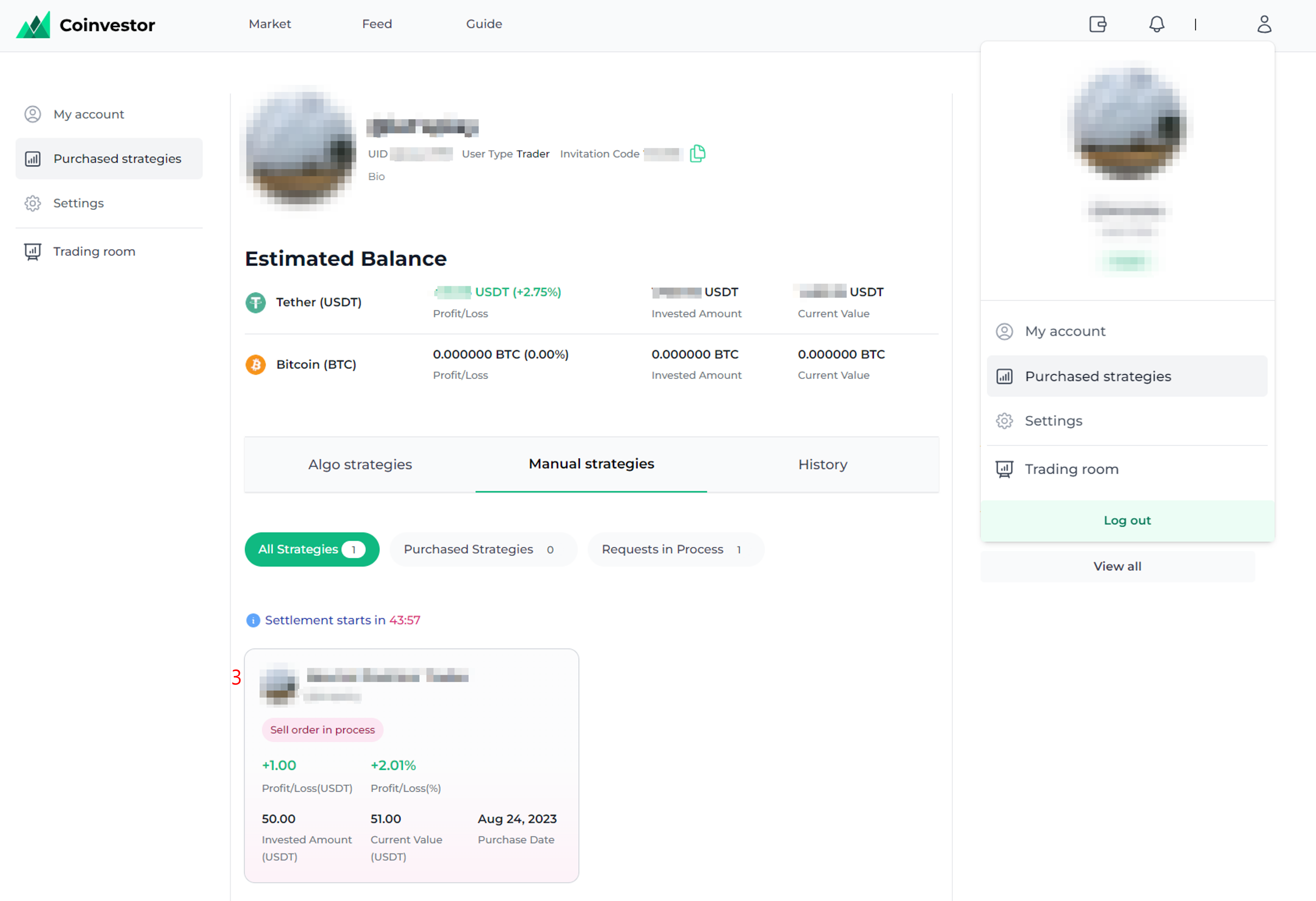 4. Click [Cancel Sell]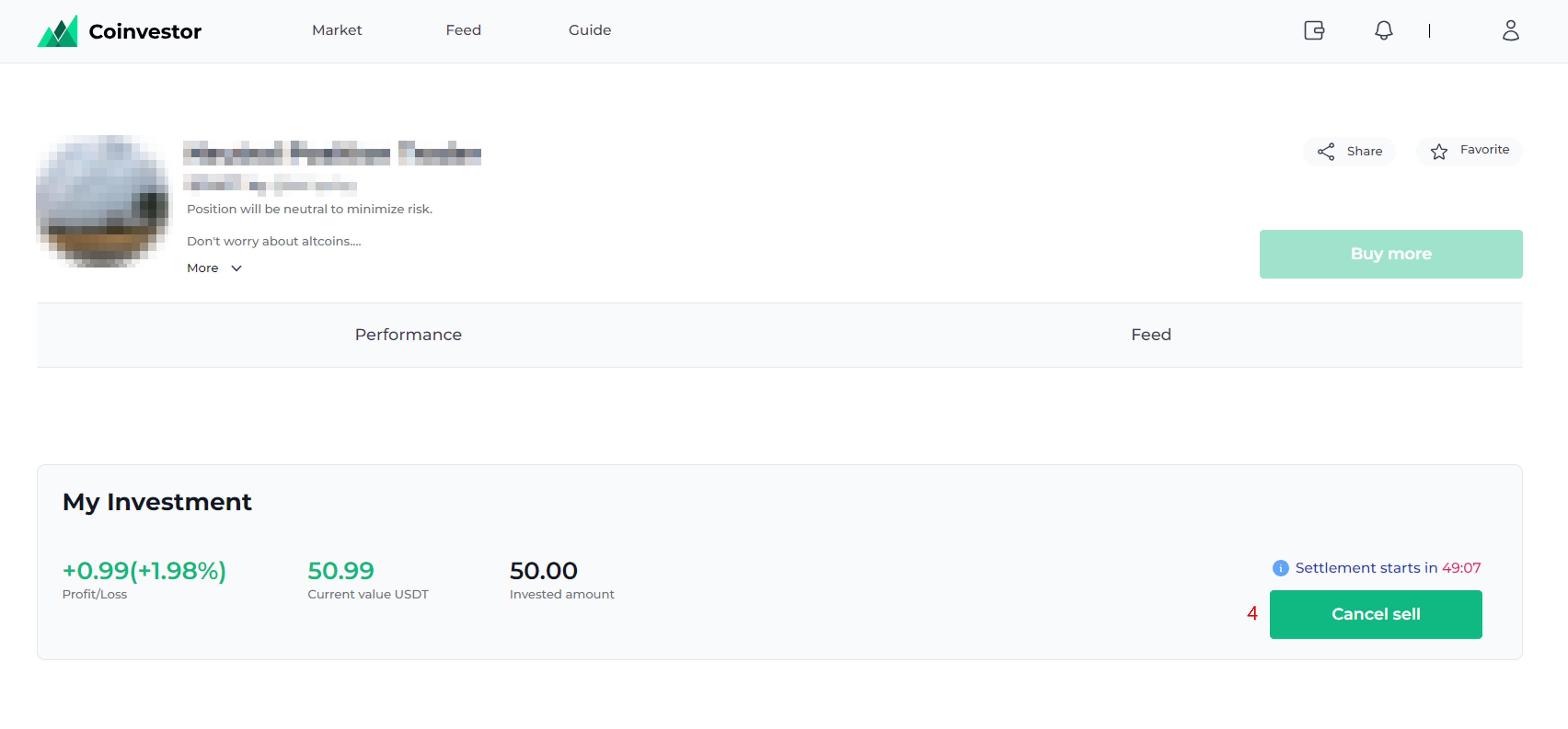 5. Click [Confirm Cancellation]